ACMC Receives Grant from ARHP and Arkansas Blue Cross and Blue Shield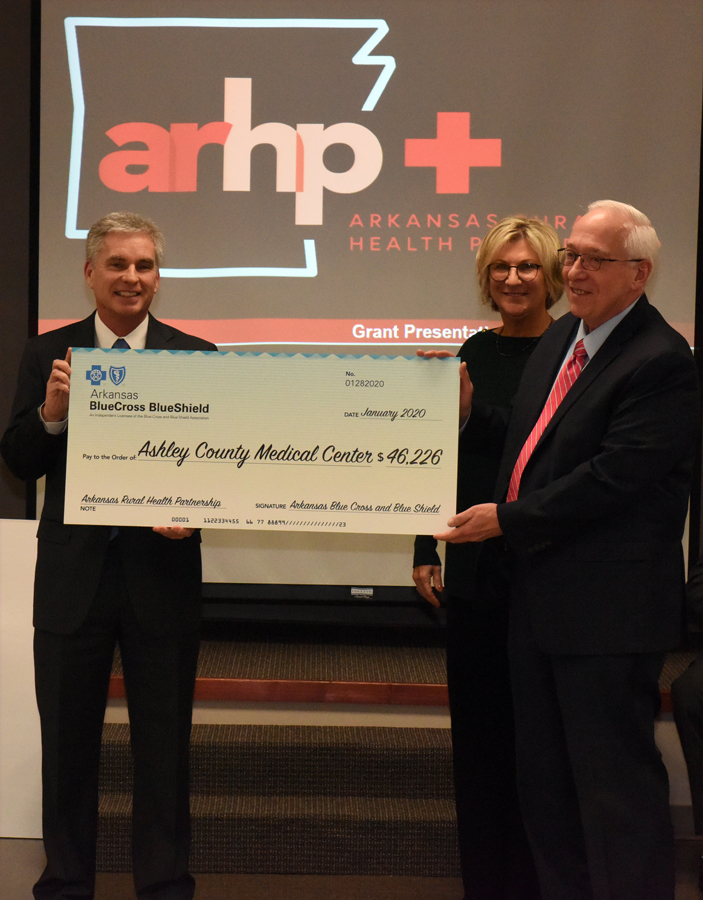 Crossett, AR, February 6, 2020—The Arkansas Rural Health Partnership (ARHP), an organization that Ashley County Medical Center is a member of, was awarded $817,000 from Arkansas Blue Cross and Blue Shield last month. The monies were awarded to help South Arkansas hospitals and clinics improve how they exchange patient information and ensure better continuity of care during patient transfers.
Ashley County Medical Center received $46,226 of the grant money allocated towards full participation in the State Health Alliance for Records Exchange (SHARE), which is overseen by the Office of Health Information Technology, a division of the Arkansas Department of Health. Ashley County Medical Center was already participating in the SHARE program, but at a minimal level due to the high cost of the program.
SHARE will provide ACMC and other participating providers and hospitals with real-time patient results that will help them identify clinical strengths and areas that might need improvement. This program will also let users transmit and exchange clinical information such as medications, allergies, clinical care summaries, vital signs, continuity of care documents, immunization records, lab results, a transition of care documents, radiology reports, and discharge summaries. Providers will be able to send clinical information instantaneously so that providers have the information before the patients arrive.
SHARE's vision is a healthier Arkansas, allowing patients and providers access to complete electronic health records enabling better health decisions.
ARHP is a nonprofit organization that consists of 14 hospitals and 108 hospital-owned or affiliated clinics in the southern region of the state.