Ashley County Medical Center welcomes Dr. Kara Worley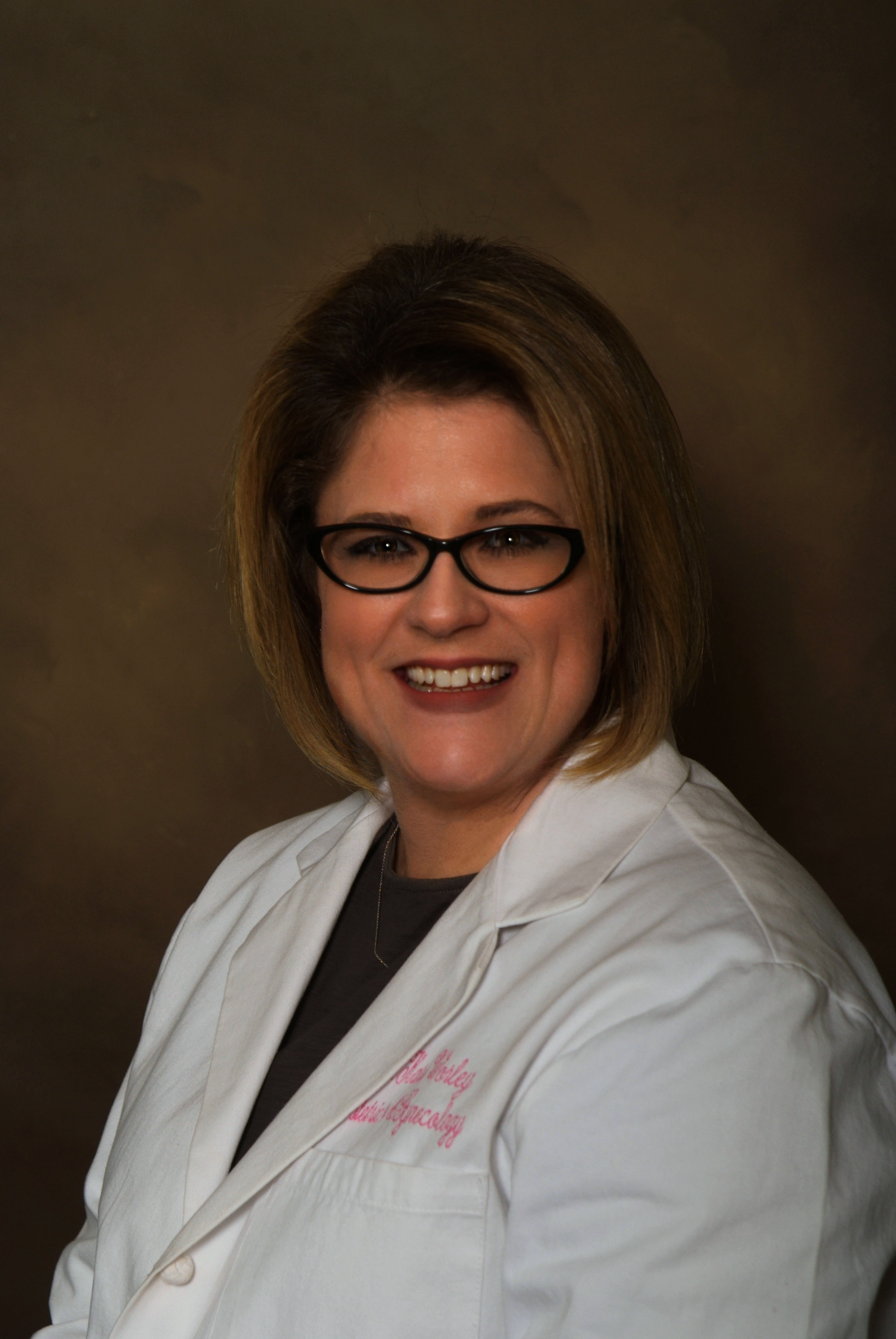 Ashley County Medical Center welcomes Dr. Kara Worley to their team. A native of Texarkana, Arkansas, Dr. Worley received her medical degree from the University of Arkansas for Medical Sciences. She completed an intern year at LSU New Orleans, where she moved to Baton Rouge after Hurricane Katrina. Dr. Worley was a member of the "Code Gray Team" where she remained in the hospital (University and Charity) during the hurricane. She was rescued by a friend's husband who used a bass boat to navigate downtown New Orleans. After Hurricane Katrina, she moved to Albuquerque, New Mexico to complete her residency training in Obstetrics and Gynecology at the University of New Mexico. After residency, Dr. Worley went into private practice with Presbyterian Medical Group in Albuquerque, New Mexico. She has been practicing at Bradley County Medical Center in Warren for the past eight years.
As an Obstetrician and Gynecologist, Dr. Worley offers a wide variety of services from; well-woman exams, contraceptive counseling, treatment of abnormal pap smears. Management of premenopause and menopause. Gynecological Surgeries including hysterectomy, uterine ablation, laparoscopic procedures. For Obstetrics services she offers management of routine and high-risk pregnancies, delivery including cesarean section.
Ashley County Medical Center's Chief Executive Officer, Phillip Gilmore, says "I am pleased to announce the addition of Dr. Kara Worley, to our medical staff in April. She is an incredible asset not only to Ashley County Medical Center but to our region. Dr. Worley is exactly who we needed to join our growing Women's Services Department and lead us in a new direction."
When asked why she chose rural practice, Dr. Worley said, "I know all of my patients. I get to spend more time with each patient and become a part of their "family" for a short time. I prefer rural medicine because this is "where I fit, and where I can do the most good."
When asked why Ashley County Medical Center, Dr. Worley tells us, "I was looking for a new opportunity where I could continue to serve the women of rural Arkansas. ACMC is a hidden gem in Southern Arkansas, they provide care and service that rivals metropolitan areas in Arkansas. I was impressed with the state-of-the-art radiology department, completely upgraded hospital facilities, new beds, the availability of two on-call pediatricians with clinic hours 7 days-a-week--with rural Arkansas's first ACH Nursery Alliance, ability to provide high-risk obstetrical care with consult from UAMS Angels program including onsite telemedicine and level 2 ultrasound capabilities, general surgery and orthopedic surgery back up and consult 24 hours/day, multiple family practice physicians who are genuinely kind and really care not only about their individual patients but the community as a whole," says Worley.
"The community of Crossett has welcomed my family with open arms. EVERYONE from real estate agents to teachers to community members have been extraordinarily kind and helpful during this transition. Ashley County is the right place at the right time for my family," explains Worley.
When Dr. Worley isn't caring for her patients, she enjoys snow skiing, playing LEGOs, boating at Lake Ouachita, spending time with her parents, grandparents, and nephew.
Dr. Worley's first day at Ashley Women's Services will be April 27th.
Ashley Health and Women's Services is located on the Campus of Ashley County Medical Center, 1003 Fred LaGrone Drive, Crossett, AR 71635. To make an appointment, call 870-364-3800.