After 37 Years, Dr. Gresham is Moving!
Category: News
Posted On:
Written By:

ACMC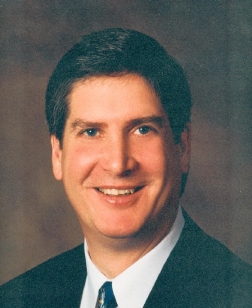 Dr Gresham will be leaving the group after June 30 of this year with plans to move out of the area and closer to family. Dr Gresham has served in Crossett as a family doctor for the past 37 years. While his dedication will be missed in the practice and in the community, we certainly wish him all the best in his next adventure.
Meanwhile, it is important to us that you have all the facts and know your options moving forward. We understand changing doctors can be a major event in someone's life, especially when a doctor has been devoted to your care for many years. We will strive to make the transition as smooth as possible.
Drs Ben and Brad Walsh, both specializing and board certified in Family Medicine, and Dr Mark Malloy, specializing and board certified in Internal Medicine, will continue to provide care to established patients of the practice as well as accept new patients to the practice. There are no plans in the near future to hire another healthcare provider to take Dr Gresham's place.
So, if you are a patient of the practice and you wish to continue here with one of our other doctors, there is nothing that you need to do! Simply call our office when you or a family member needs care, and we will schedule an appointment with the doctor of your choice or the first available. The group shares a database that houses the electronic medical record of all patients of the practice, so that information is readily available to the doctors as needed, even after hours! This will not change, and we are happy to continue to provide quality healthcare for you and your family. We do believe that continuity of care (getting most of your care from one primary care physician) is best for you in the long-run, and we trust that you will make that selection naturally based on your individual needs and compatibility.
Of course, you may choose to establish care at another practice. If you decide this option is best for you, we will promptly forward an electronic copy of your medical record to the provider of your choice upon receiving a signed authorization from that provider's office. If you have any questions, please feel free to ask anytime. We sincerely hope that we have the opportunity to provide healthcare to you and your loved ones for many years to come.