Ashley County Medical Center Joins Arkansas Movement to Reduce Specimen Errors
Category: News
Posted On:
Written By:

ACMC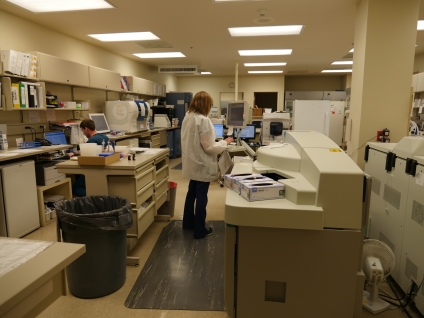 Crossett, Ark. – Ashley County Medical Center is partnering with American Data Network PSO (ADNPSO) in an initiative aimed at collecting and analyzing Specimen events which are prevalent, costly and can lead to serious medical mistakes including diagnostic errors and inappropriate treatments.
"Laboratory testing is essential to medical decision-making. Unfortunately, mix-ups and mishaps happen -- inside and outside of the lab," Phyllis Ragland, RN, CPHQ, CPPS, Clinical Patient Safety Advisor with ADNPSO, said. "In fact, the literature suggests incidents like mislabeling and inaccurate patient identification, which are carried out before specimens even get to the lab, make up the majority of specimen events. The good news is these are highly preventable."
Specimen data collection began November 1, 2018 and ends July 31, 2019. During the study, Patient Safety staff from Ashley County Medical Center will have the opportunity to participate in two analytic learning sessions to review aggregated data, identify opportunities for improvement and evaluate the impact of corrective actions with experts from ADNPSO and other participating facilities.
The following organizations are participating in the statewide, collaborative project: Ashley County Medical Center, Baptist Health System (Arkadelphia, Conway, Heber Springs, Hot Springs County, Little Rock, North Little Rock, and Stuttgart), Baxter Regional Medical Center, Conway Regional Medical Center, CrossRidge
Community Hospital, Howard Memorial Hospital, St. Bernards Medical Center, and Unity Health (Harris
Hospital and White County Medical Center).
To learn more about ADNPSO's Specimen Focused Study, contact Phyllis Ragland at pragland@americandatanetwork.com or 870.672.1788.